Model CXXBV
For custom-designed draw-through units with the following characteristics:
Draw-through or Blow-Through air handlers up to 100+ tons
Drain sizes from 1-1/4" to 2"
Depth of installation varies from 5.5" to 11.0"
Drain seal static pressure limit up to -5.0" WC
Selecting, Sizing, and Installation
Selecting and sizing the CostGard™ Condensate Drain Seal requires the same system pressure data as needed to select and size a p-trap. These static pressures can be calculated or taken in the field. The data needed to calculate static pressures and size, the CostGard™ Condensate Drain Seal, is available from the designing MEP engineer. This data includes static pressure losses across all system elements, fan curves, duct design, unit dimensions, submittals for all components, including filters and coil. A summary of the information necessary for choosing a CostGard™ device and preparing an installation arrangement is defined here: Data Needed for Sizing and Selecting; Click image to enlarge.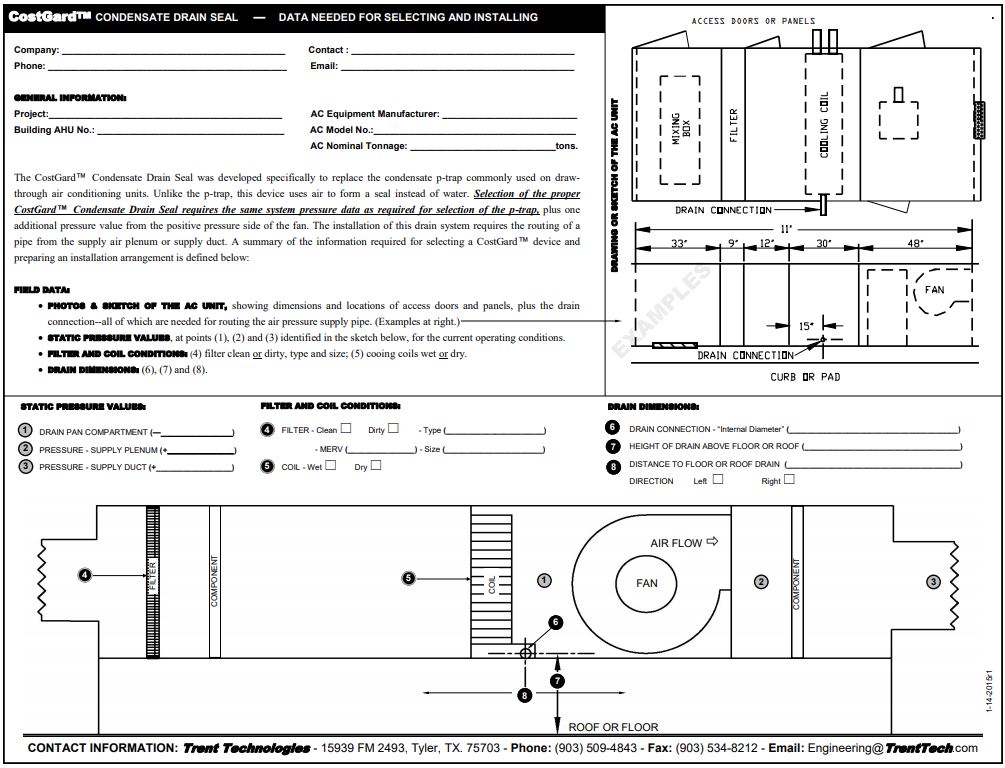 Components
CostGard™ Drain Seal, grommets, ball valve, vent tee and custom designed installation instructions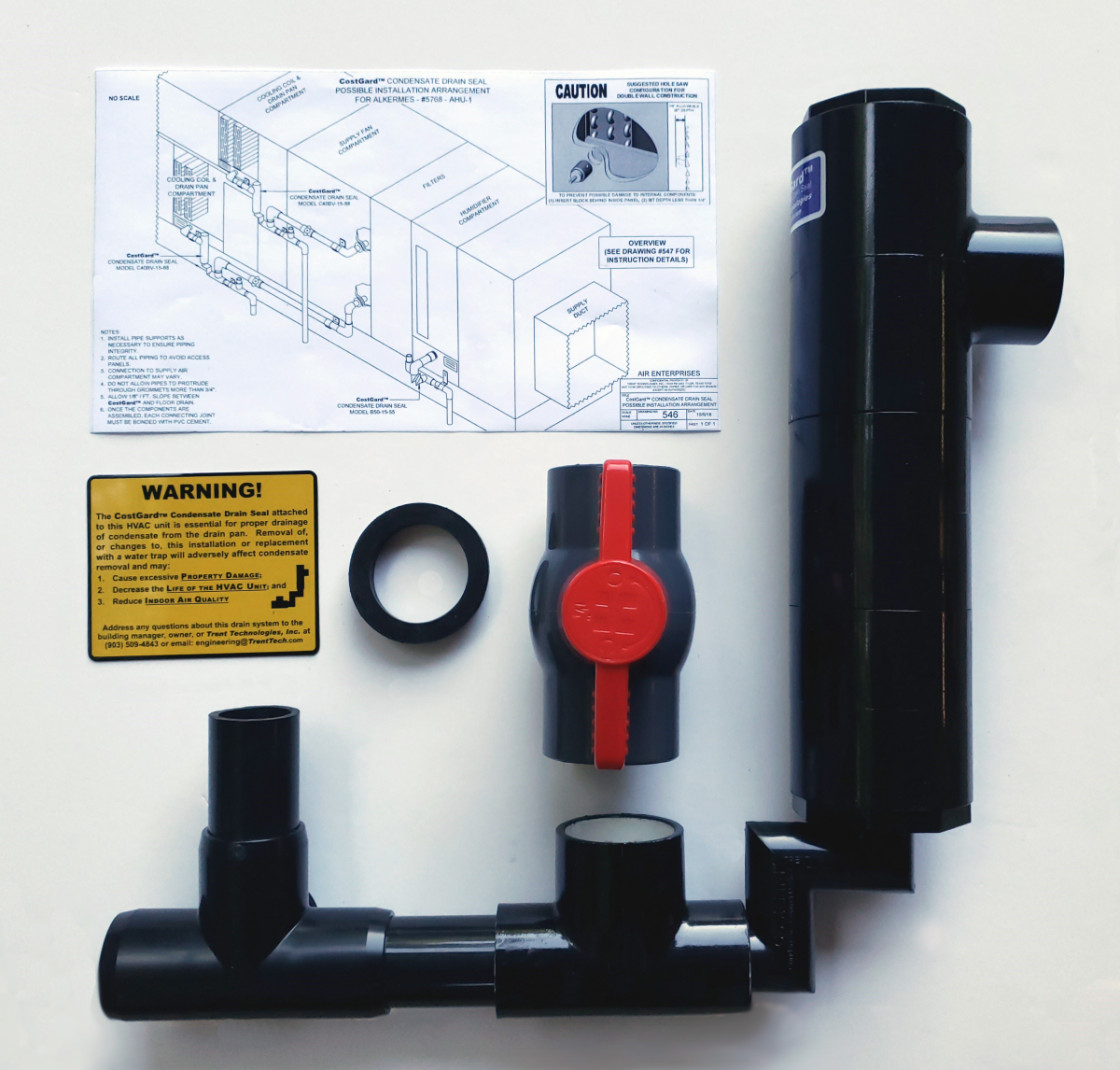 Models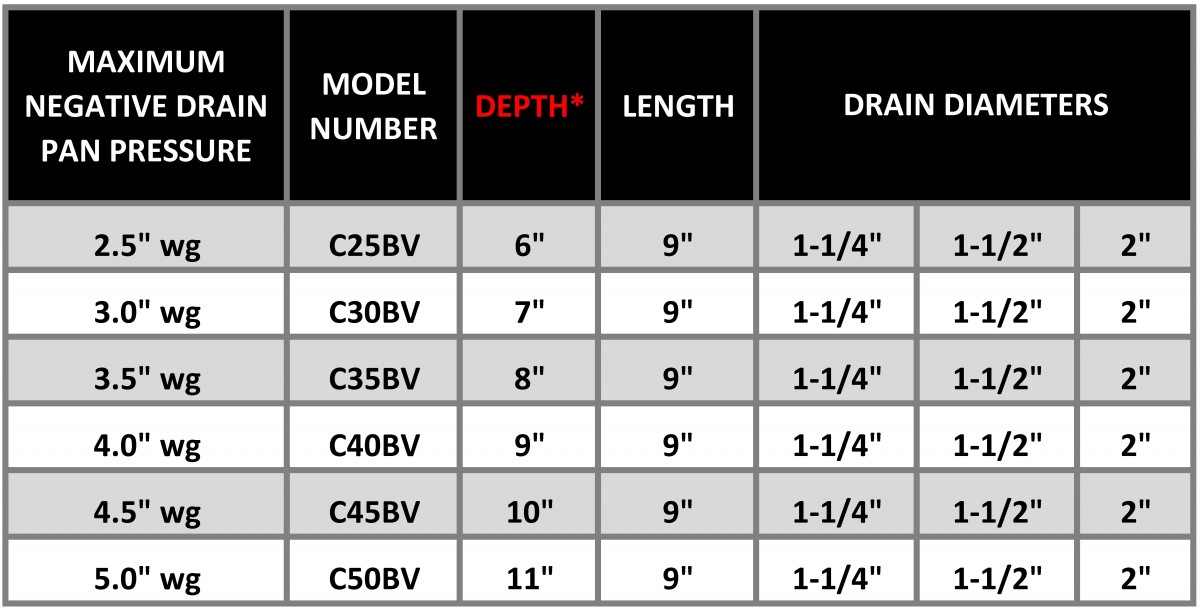 Custom Sizes Available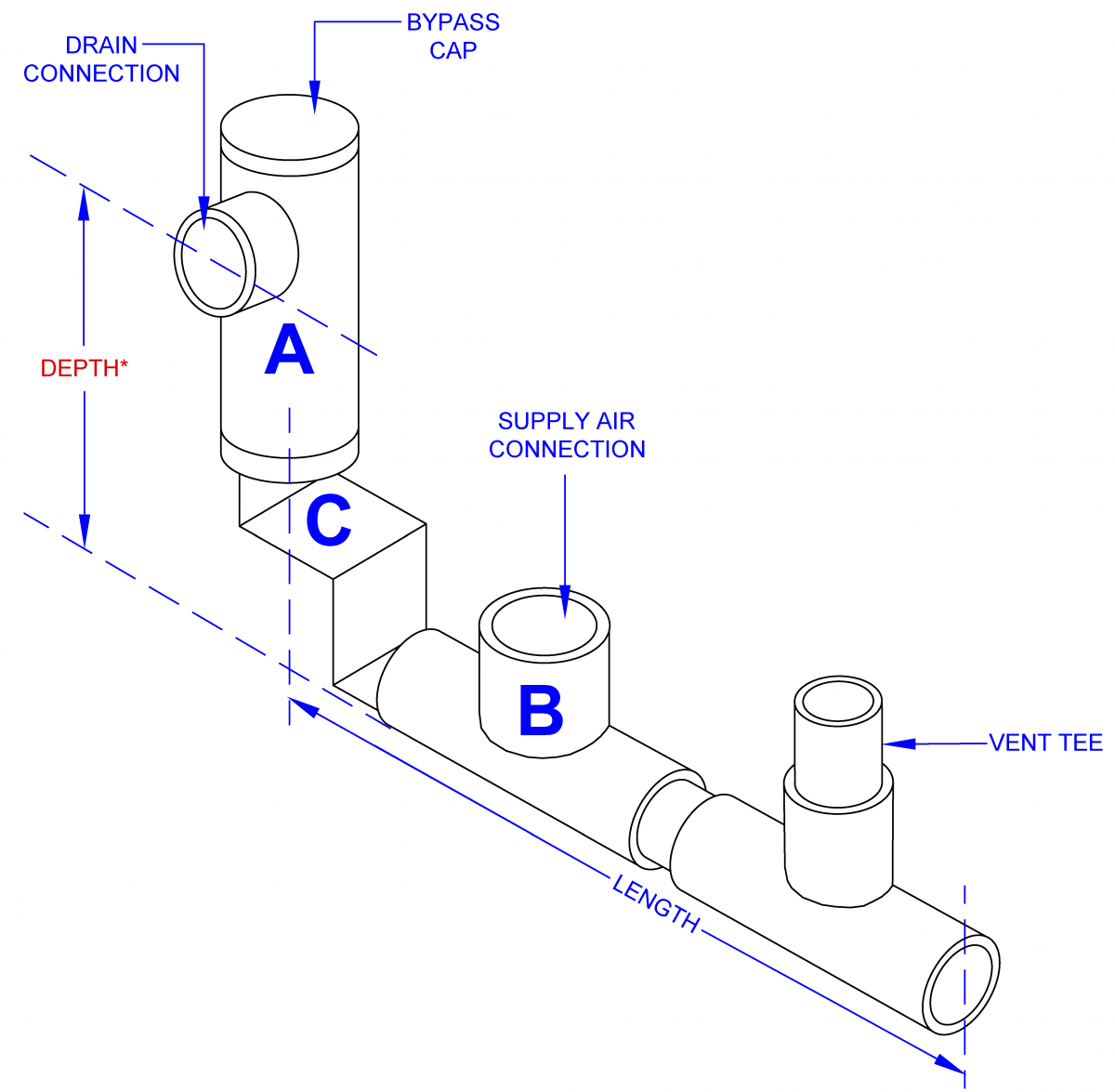 Typical Installation Drawings